Get Your Custom T-Shirts in Tirupur at Low Price!
Get Your Custom T-Shirts in Tirupur at Low Price!
Best T-Shirt Manufacturers in Tirupur
Ajna Clothings is a leading t-shirt manufacturer in Tirupur, India offering a complete solution for all your needs related to custom t-shirts since 2007. We are hight quality t shirt manufacturers in Tirupur and specialized in manufacturing premium quality t shirts for Men's, Women's & Kids, offer wide ranges of custom t-shirts, polo t shirts, plain t shirts, corporate t shirts including the styles of crew neck, round neck, v-neck, henley, raglan, hoodies, long sleeve, sewn types, tracks with custom words, digital & screen printing, embroidered, types and color of the fabrics.
We are leading wholesale custom t shirt exporters in Tiruppur, we can swiftly deliver your customized t-shirts at the lowest possible price without compromising quality. Our manufactured tees are good in quality and never fade in color with a single or number of washes because we use high-quality fabric clothes. Our t-shirts are designed by professional fashion designers and manufactured in accordance with prevailing market trends and fashion. If you are looking for a trusted "t shirt supplier near me" in Tirupur? Reach us now! we offer pleasant and premium-quality t-shirt manufacturers making high-quality branded apparel as per your requirement and also no quantity restriction for ordering your t-shirts.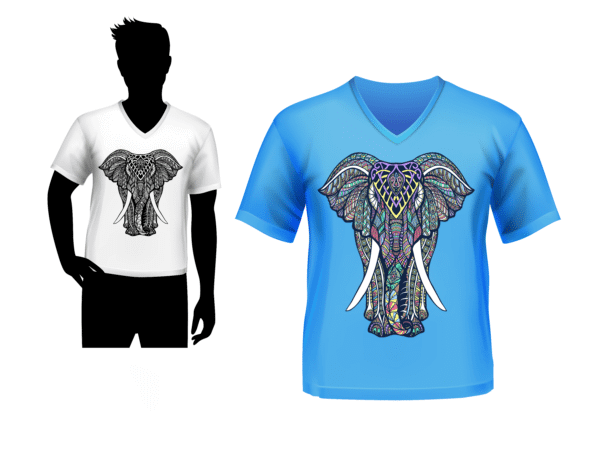 Why We Best for  Manufacturing T-Shirts in Tirupur?
We Ajna Clothings, first of all, we all are graduates in B-Tech Textile who have a detailed study on the technical side, and then 13 years of practical experience. Guys working for Ajna Clothings are not only technically well experienced but also have a Degree in Textile which makes them happy to work for what they have persuaded. We always work with passion and ethics.
Guarantee for the longest durability of Fabric, Printing, Embroidery & Stitching.

We manufacture the world best Supima cotton t-shirts as per the buyer requirements.

We manufacture premium quality of blank t shirts, corporate t shirts and polo t shirts for men, women & kids.

Provide Free shipping anywhere in the world.

You are getting custom tee shirts directly from a manufacturer.

Offer discounts if we miss our commitment.
Men's, Women's & Kids T-Shirt Manufacturers in Tirupur
Ajna Clothings is Tirupur's premier quality garment manufacturer of men's, women's & kids offering a one-stop solution for all your bulk t-shirt products with customized requirements.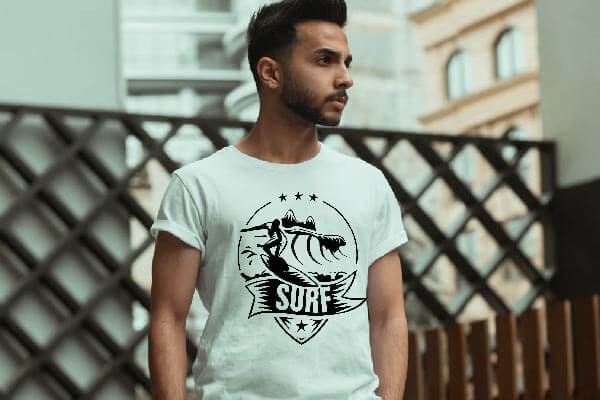 Ajna Clothings is a most familiar Tirupur t-shirt manufacturer, supplier, and exporter for men, women, and kids. We manufacture bulk t-shirts for men, women, and kids in the latest fashion trends and various types like round neck, collar neck, v-neck, and others. We manufacture a highly durable range of t-shirts which are made up of 100% quality cotton yarns, styles, designs, colors, and various sizes like small, medium, large, XL, and XXL according to the customer requirements.
A Tirupur t shirt manufacturer provides uncompromising quality by delivering high durable, smooth and comfortable t shirts. We also manufacture half sleeve, long sleeve t shirts with different styles men's, women's, & kids by using high-quality fabrics, and exotic colors in Tiruppur at low prices. If you are looking for the best manufacturers of men's t-shirts, ladies t-shirts, and kids t-shirts in bulk quantities? order here now! we are the most trusted t-shirt manufacturing company in Tirupur with high-quality materials at an affordable price.
Customized T-Shirt Manufacturer in Tirupur
Turn Your Ideas into Reality!
We manufacture wholesale customized t shirts in Tirupur at affordable prices, we make personalized t shirts for all your occasion like office meetings, festivals, events, and sports. The t-shirts we manufacture are made up of cotton and the shirts are breathable and soft. We help you to get your own customized t-shirts according to your logo, slogan, text, and design. You can get a unique designed customized t-shirt for men, women, and kids near your location at a low cost. Make your unique, branded t-shirts in bulk quantity with Ajna Clothings.
Customized College T-Shirt Supplier
Ajna Clothings is the manufacturer, supplier, exporter, and wholesaler of bulk t-shirts for all the top colleges in India. We have set up records in delivering customized t-shirts in just 12 hours' time with customized printing both front and back.  We also manufacture a high durable range of t shirts which is available in various colors and sizes including small, large, XL, and XXL. We also export high-quality college t-shirts around the world with free shipping delivery.
As a schools and college t shirts manufacturer in Tirupur, we have supplied more than 6,00,000 pieces for colleges alone in the last 12 years. Ajna Clothings is the best place to order t-shirts for your school/college fest, batch, sports, farewell, and get-together. Moreover, we manufacture t shirts with premium quality fabrics, exotic colors, and 100% cotton raw materials in Tirupur. Of course, a lot of people make custom t-shirts for institutes, but we stand unique in our deliverables with assured quality.
Why Choose Us for Your T-shirt Manufacturing?
We assure you 100% quality guarantee on our t-shirts, as we use only the premium quality fabric, and our system in Quality control is the key point. Only after the approval from our inspection team, the goods will be shipped out.
We are a manufacturer, stand apart from resellers. You can get the t-shirts for an affordable price provided with our standard quality. Our primary is quality, and we have a standard system that can't be changed based on price.
We are offering free shipping for all bulk orders with no hidden charges. Ajna Clothings have a tie-up with the largest courier services as Blue dart, DHL, DTDC, and more. We make sure the right logistics services for your destination.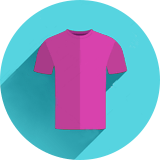 Quick Enquiry
Call us or submit your requirements at the free online quote form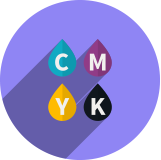 Confirmation
After your enquiry, we confirm your order via call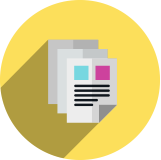 Manufacture
We customize your t shirts as per your request.
Take Your Order
Finally, take your quality custom t-shirts with less pay
Premium Quality Garment Manufacturers in Tirupur
A t-shirt manufacturer who can help you in reaching your brand goals
Premium Quality Garment Manufacturers in Tirupur
A t-shirt manufacturer who can help you in reaching your brand goals
Ajna Clothings is years of experience in Tirupur garment manufacturer company, which specializes in producing customized t-shirts in large quantities. We are one of Tirupur's fastest-growing companies for apparel manufacturing at a low price. Our product range is offered in a variety of eye-catching patterns and colors to meet the needs of our valued customers. We can handle even the most complex orders based on customer designs and instructions. Our wide range of products includes customized Men's T-shirts, Women's T-shirts, Kid's T-shirts, blank T-Shirts, Polo T-Shirts,  Round Neck T-Shirts, V-Neck T-Shirts, Promotional T-Shirts, etc. We are a private label t-shirt manufacturer in Tirupur with a strong presence across India.
We specialize in bulk t-shirt manufacturers for custom brands as one of Tirupur's top garment manufacturings. At the lowest price, you may get premium-quality t-shirts with your company's name, logo, slogan, and any custom design, style, color, and size. We are custom-own brand T-shirt manufacturers in Tirupur, most familiar with customized designs, and we can assist you in creating your T-shirt brand! Request a quote now for our price, fabric, and services.
Frequently Asked Questions