Perfect Plain T Shirt Wholesale in Tirupur
Ajna Clothings is the leading premium quality Plain T Shirt Manufacturer in Tirupur supplying tees for men, women, and kids that last longer. We are the one-stop manufacturing hub for all your bulk requirements of blank t shirts at a low price.

We undertake bulk plain t-shirt orders with customized specifications from corporates, schools, and colleges, and also our wholesale plain t shirts available in Tirupur without no minimum orders at an unbeatable quantity.

If you are in Tirupur and searching for superior quality plain tees at an affordable price? Contact us now! We supply plain t-shirts for wholesale in Tirupur.  We make fashionable blank tees with various styles including Scoop Neck, Polo T Shirts, Round Neck T Shirts, V Neck T Shirts, Full Sleeve T Shirts, Half Sleeve T Shirts, Raglan T Shirts, Hoodies, Men's T-shirts, Women's T-Shirts, Kids T-Shirts, etc.

We provide plain t shirts in different sizes like S, XS, M, L, and XL or we make tees as per our customer requirement. We produce high-quality lightweight apparel made of skin soft, breathable, and comfortable to wear.

Our manufactured premium plain t shirt materials are good in quality and never fade in color with a single or number of washes because we use high-quality fabrics for clothes. Our budget-friendly ordinary tees ensure durability and authenticity, as well as our t-shirts, are delivered on time to various cities and regions where you are in India.
Best Plain T Shirt Manufacturers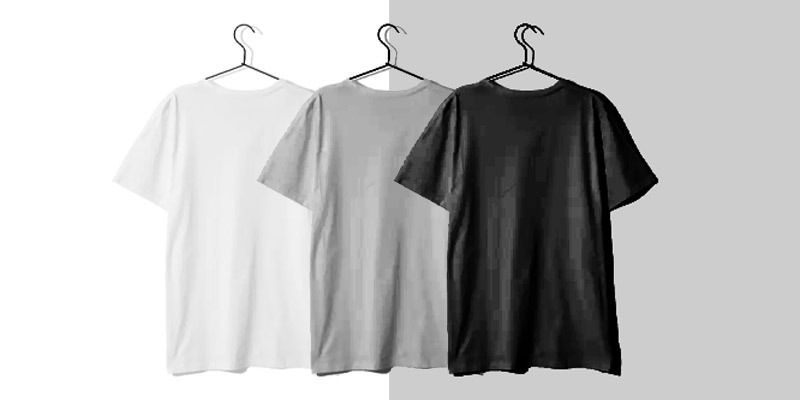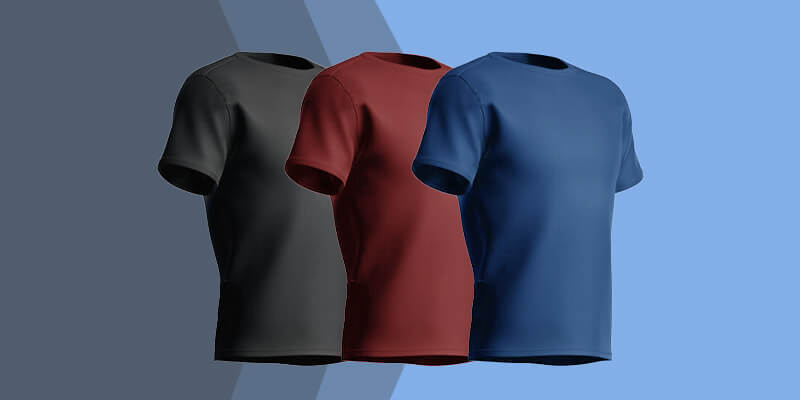 Impress With Our T-Shirts, Contact Us Today!
Check Out Our Custom Plain T-shirts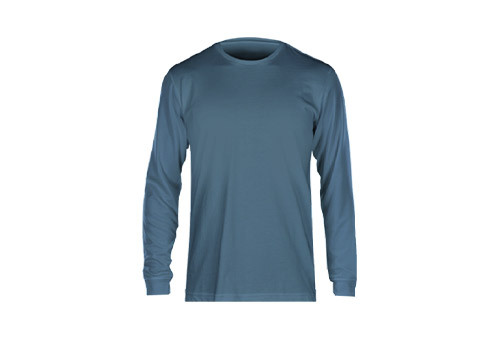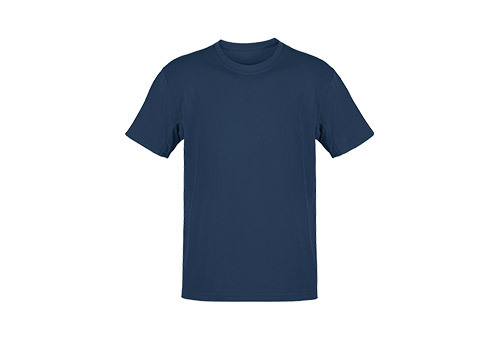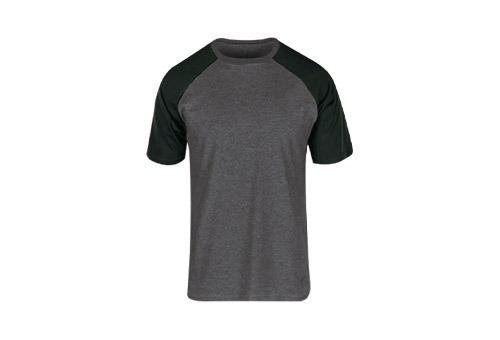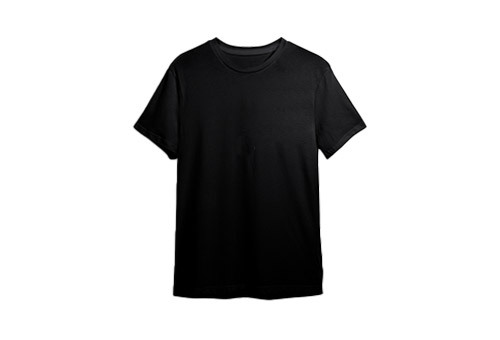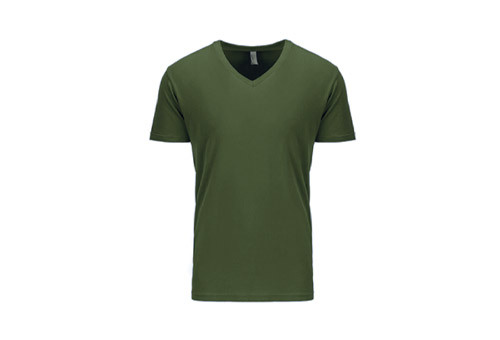 Order Classy Plain T shirt from Ajna Clothings
Plain t-shirts are always more versatile than other types of t-shirts. It ought to be the focal point of your wardrobe. Because of their refined and elegant allure, style leaders also favor plain t-shirts. These affordable basic t-shirts are frequently used as marketing materials. Buy our Plain T-shirts that can create incredible stylistic effects, but you should pick a design that suits your personality. The purchaser must now decide which design and size is best for their body type. We assure you will experience comfort and confidence with our skin-friendly tees.
Our Speciality
Strong & Durable

Versatile styles and cuts

Customization options

100% Pre-Shrunk Cotton

Shrinkage Resistant Fabric

Attention to detail
Men's Plain T-Shirts in Tirupur
We are the wholesalers of men's plain t shirt manufacturers with 100% cotton fabric that is soft, comfortable, and breathable. Our t-shirts are accessible at the most competitive prices in the market, and available in a variety of styles, colors, sizes, and fits to meet the specific needs of each customer. If you looking for men's plain t shirts wholesale suppliers for your company near Tirupur, then we are the top-notch t-shirt providing company offering various collections including men's plain polo t shirts, men's long sleeve plain t shirt, men's half sleeve plain t-shirts, and round neck / V-neck plain t-shirts in bulk quantities at the lowest price.
Blank T-Shirts for Women
Ajna Clothings is a well-known manufacturer of plain women's t-shirts in Tirupur, India. Our lady's plain t shirt is made of 100% cotton and specially designed for women's comfort. We do manufacture customized plain t-shirts for women in various styles, colors, and sizes, and each t shirt is made to our customer's requirements. We have a terrific collection of women's blank t-shirts that are made using only the highest quality fabrics to make them feel and look luxurious. We deliver a wide range of stylish girls' t-shirts that influence trends in the market. Our fashion designers are dedicated to bringing their concepts to reality.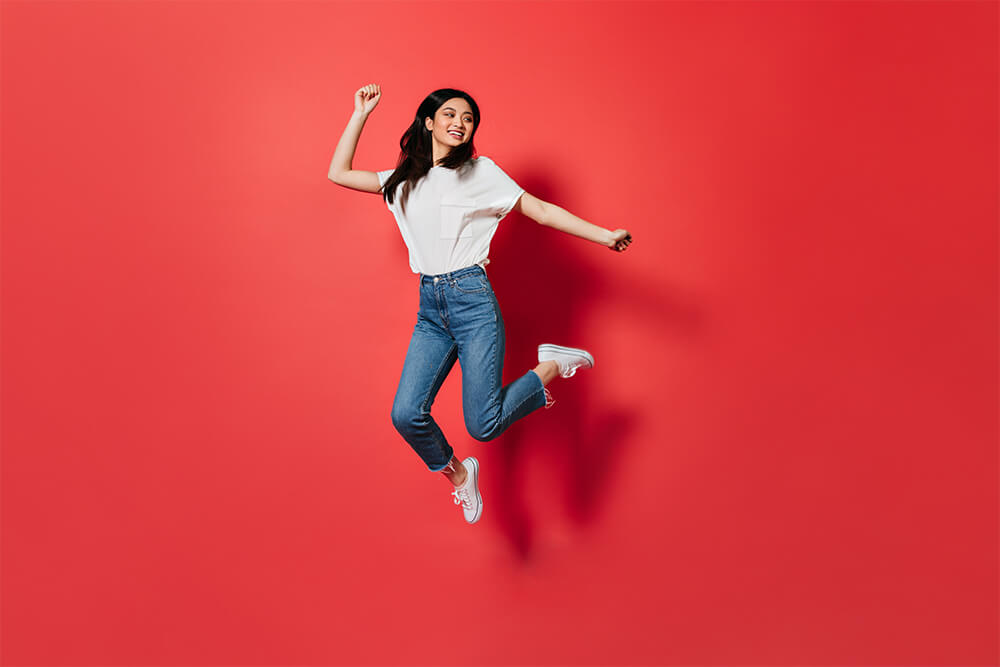 Plain Polo T Shirts Manufacturer in Tirupur
We are one of Tirupur's leading blank polo or plain collar t shirt manufacturers, offering a variety of colors and sizes for men and women. We've been in the business for a long time with the goal of producing high-quality plain polo t-shirts that keep up with the newest fashion trends and modern lifestyle. Are you confused about "where to order bulk quantity plain t shirts online in Tirupur"? Reach us! We are Tirupur's best plain polo t shirt exporters and we can supply clothes as per your requirement, and deliver on the scheduled time without compromising the quality of the t-shirts. We also make polo t shirts in Tirupur at an affordable price.
Best Quality Blank Corporate T Shirts
When manufacturing bulk blank t-shirts for corporate companies, we only use high-quality cotton yarn. We have become the most popular Plain T-Shirt manufacturers in Tirupur, Tamil Nadu, India because we constantly believe in premium quality plain t-shirt production and on-time delivery. Our corporate plain t-shirt designs are the most comfortable, fit, long-lasting, and cost-effective in the market. We supply top quality plain t shirts for corporate companies near your locations in Tirupur or anywhere in India.
Best Quality Blank T Shirt Manufacturers in Tirupur
Ajna Clothings are manufacturing, exporting, and supplying industry in Tirupur offering skin-friendly clothes. We make plain t-shirts with high-quality cotton and polyester blends, ensuring durability, comfort, and a soft feel. We offer a wide range of benefits, from affordability to customization options, making them a popular choice for both individual consumers and wholesalers. With its commitment to high-quality products and sustainable manufacturing, Ajna Clothings continues to be a leading destination for plain t shirt manufacturers in Tirupur.
We assist you in relieving yourself of the burden of maintaining products so that you can concentrate entirely on growing your company. We keep ready stock, which enables you to keep up a quick supply for all of your clients without ever having to wait for t-shirts to be made.
We provide competitive pricing of plain t-shirts in Tirupur which makes us a popular choice for both individual consumers and wholesalers looking to purchase in bulk. Whether you are looking for plain tees for everyday wear or for your teams, we are the perfect solution. As per customer requirements, we manufacture plain tees in various colors, designs, sizes, and fittings to supply in Tirupur or anywhere in India.
We use a range of materials, from 100% cotton to a blend of polyester and skin-soft cotton, to produce plain t-shirts that are both durable and comfortable. With a wide variety of colours and sizes available in our clothing company and our plain t-shirts are perfect for any occasion. We guaranteed that your clothes are delivered to you on time and in perfect condition.
Frequently Customer's Asked Questions