About Ajna Clothings – Top Customized T-Shirt Manufacturer in Tirupur
Ajna Clothings was formed in the year 2010, to provide to the needs of customized products for people. Being in this industry since 2007, we understood there was a lack of professional and ethical services for the people in supplying personalized t-shirts. It took us three years to form a team that work with high moral values and technical knowledge. We believed that having people with high merchandising skills can bring out top results. Ajna has a great passion for Garment making and loved every day working for them. We have such beautiful people around us, which help us in outstanding business and satisfied customers. Our Managing Director, M.Cibee Chakkaravartee, had a passion for custom Garmenting since childhood, which made him specialize in B-Tech Textiles. Ajna Clothings is a one-stop solution for all your customized t-shirts needs. We challenge the fastest delivery anywhere in India.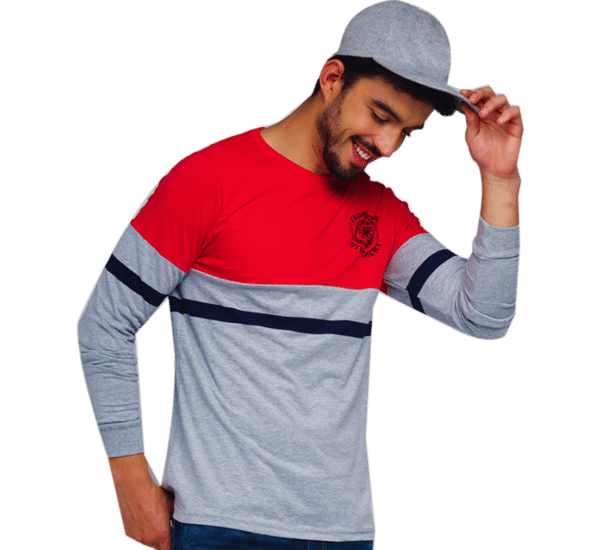 We are more famous and specialized in Corporate, Sports and Promotional t-shirts manufacturing in Tirupur. Our extensive range of customized T-shirts includes Polo T-Shirts, Round neck, V neck t-shirts, Henley t-shirt, Sweat t-shirts, Full sleeves round neck, Hoodies, I neck zippers, Cut & Seun t-shirts, Raglan t-shirts. Ajna Clothings use high-quality fabrics and modern machines for making guaranteed t-shirts at a low cost. Our strength is quickest delivery ever, which mean we deliver the order in a short time than your expectations. We make perfect-fit t-shirts at an affordable price. As a leading custom t-shirts exporter in Tirupur area, we Manufacture and deliver within time as said you, without any Imperfections.
Our t-shirts unit has 4000 square feet with 100 machines. Ajna Clothings can deliver more than one lakh pieces per month with uncompromising quality in custom t-shirts. We are using world-class quality machines and technologies (mhm printing machines and rotary printing machines) for producing perfect as well as quality t-shirts as customer requirements.
What We Do?
Our custom t-shirts manufacturing company in Tirupur, printing, making, and exporting an extensive range and types of t-shirts for men's, ladies, kids, corporates, sports, and events at affordable prices.
With experience and in-depth knowledge about the T-shirts manufacturing process, we can engage modern technologies such as advanced stitching and embroidery techniques, to produce the best quality outfits.
How We Manufacture Custom T-Shirts
Customization:
With the above process, we make the fabric. We use the top quality, yarn which is super-combed in spinning and we do Dyeing in an airflow machine to make sure the best quality to achieve. (all over fabric are bio-washed for the best hand for our comfort).
Our T-Shirts Making Process :
As have all the fabric ready in stock, we get the t-shirt customized from then on. The usual process is, once the customer confirms the style they need, we make Board patterns, especially for them, and then make the cutting. After cutting, our expert does the printing/embroidery on the cutting panel. We get the screens ready before printing according to the customer. Once printing/embroidery is done, we move the cut panels into the stitching section, and we start the stitching process with our automatic export machine. Once stitching is over, and we get the pieces to the checking section and have all our pieces 100% quality checking with the export standards. After checking the pieces are sent to the ironing section. Ajna has a high-performance vacuum ironing machine, which gives extra comfort and feels during ironing. Once ironing is complete, its sent to the packing section. in our packing section, we have our standard packing methods, and thus we put the pieces in cotton Boxes for extra safety.
Shipment :
We have to tie up with all the top Logistics companies in India like DHL, DTDC, Blue Dart, FedEx, etc.. to make sure the product reaches the
destination on time.